"What's my age again?"
Yep. I just threw in old school Blink 182 just because of the fact that I turned 23 yesterday. Because those kind of things crack me up...my friends say I should act my age.
Anywho...
Last night we celebrated my birthday at Blazin' Pianos once again. This place is just so much fun. It's basically a room full of people, two guys on a piano, and a whole bunch of sing a long songs, plus food and drinks.
Cue tons of pictures of me and the people I love...not even sorry about it.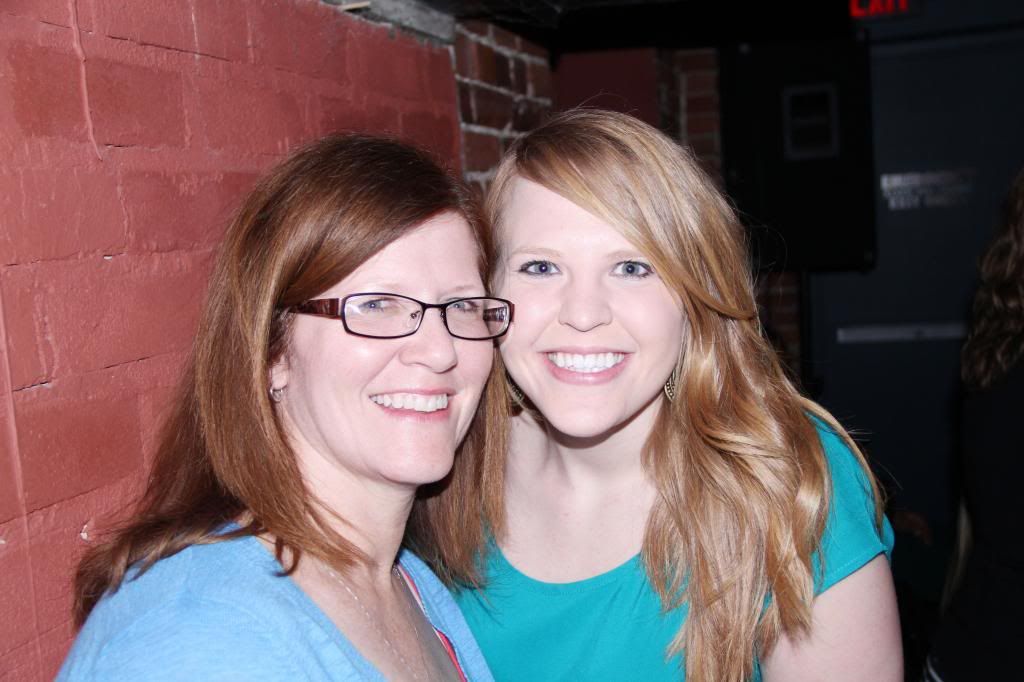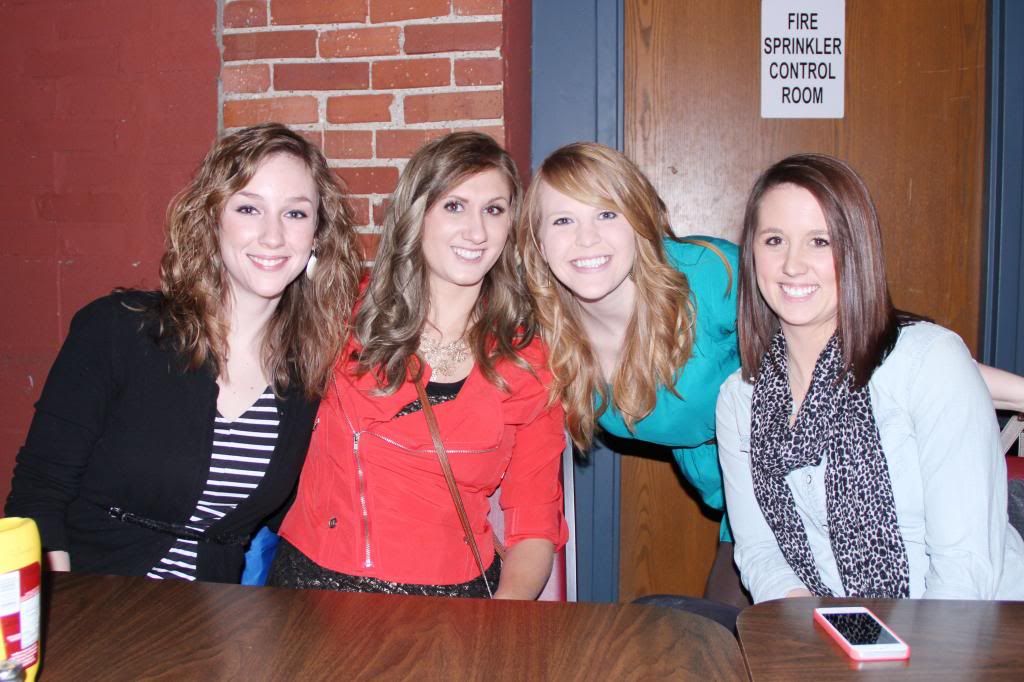 They forced me on the piano again so they could sing me some kind of song about my birthday...although it was much cleaner than last year! My dad is probably thankful for that... :)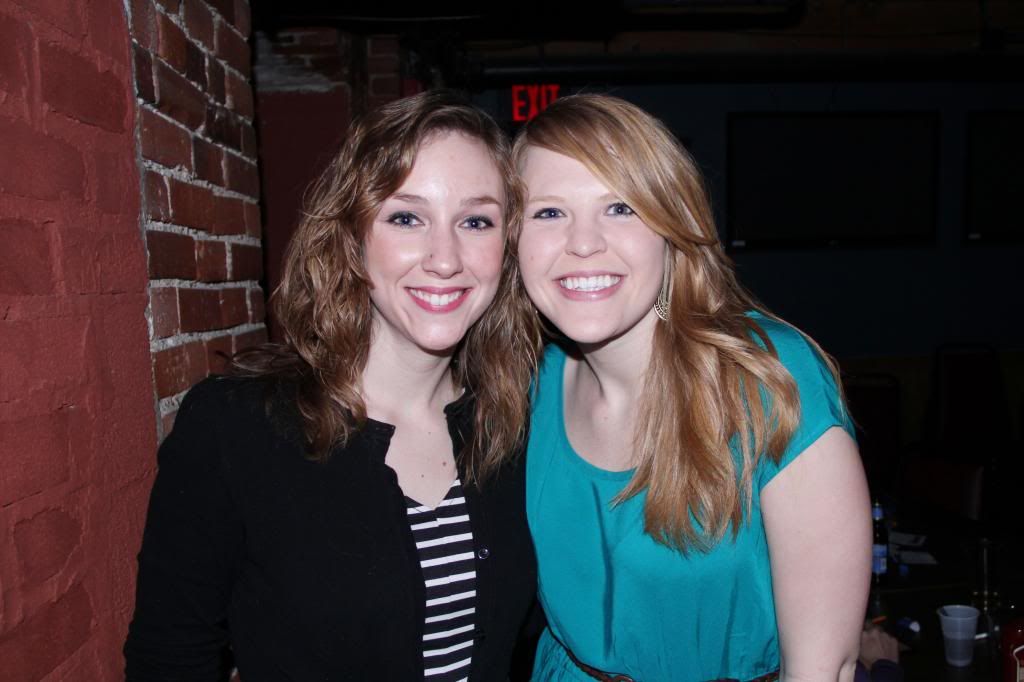 So many of my favorite people showed up to help me celebrate and I was just reminded again (like I am all the time) of how many great people I have in my life.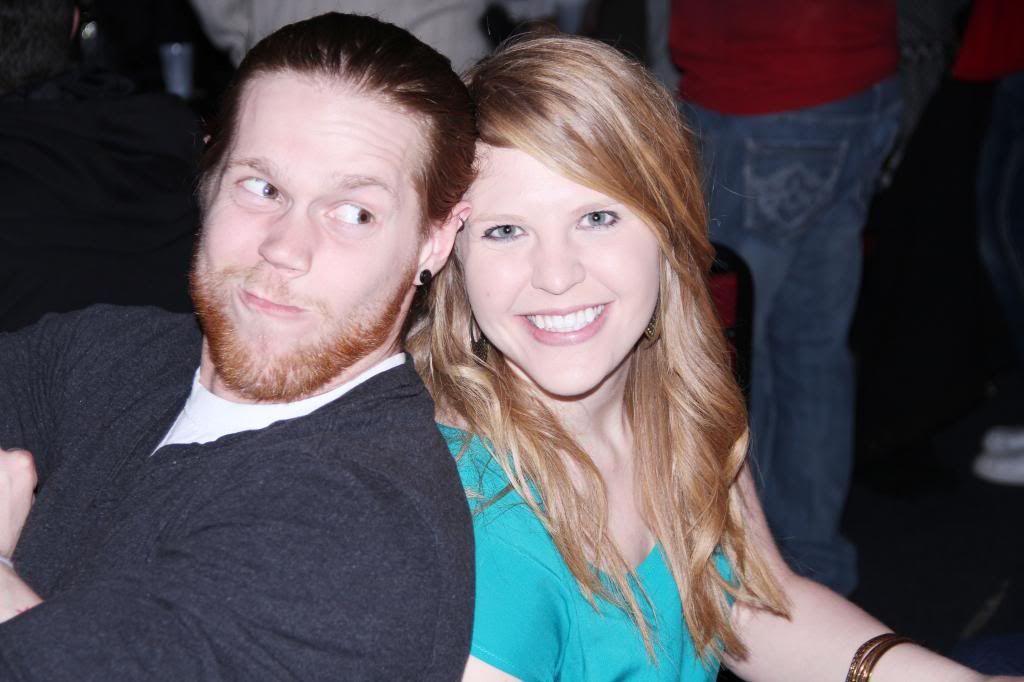 No really. Old,
old
friends, middle school friends, college friends, new friends, and good family. And my parents, who I really should be thanking for this day :) My mom tells me all the time that I
, "came into this world in 45 minutes and that's been your motto ever since. Put your mind to it and get it done!!" I was also a hugenormous baby...so I have her to thank for bringing me into this world even though I was a chunker!
*Really though, like they had to cut the elastic on my arm sleeves and socks because they didn't fit around my rolls. This is the only proof I have of this on this computer. But just imagine rolls on top of rolls!
These 2 have been around forever. We completed the night by belting out our class song, "Come Sail Away" like we always do. I love these boys!
How's this for a throwback?!
AND...
I have the worlds greatest best friend. We love to celebrate, anything really. Birthday? Anniversary? Tuesday? The fact that we made it through the week? Celebration! We don't even really need a reason, but we sure as heck are going to create one!
When it comes to birthdays..we're big fans of birthday week. She pulled through, as always, with nail painting, a midtnight Happy Birthday, an awesome homemade present, my favorite candy, cupcakes, and lots of happy birthday wishes. Girlfriend loves a good celebration! Check it out...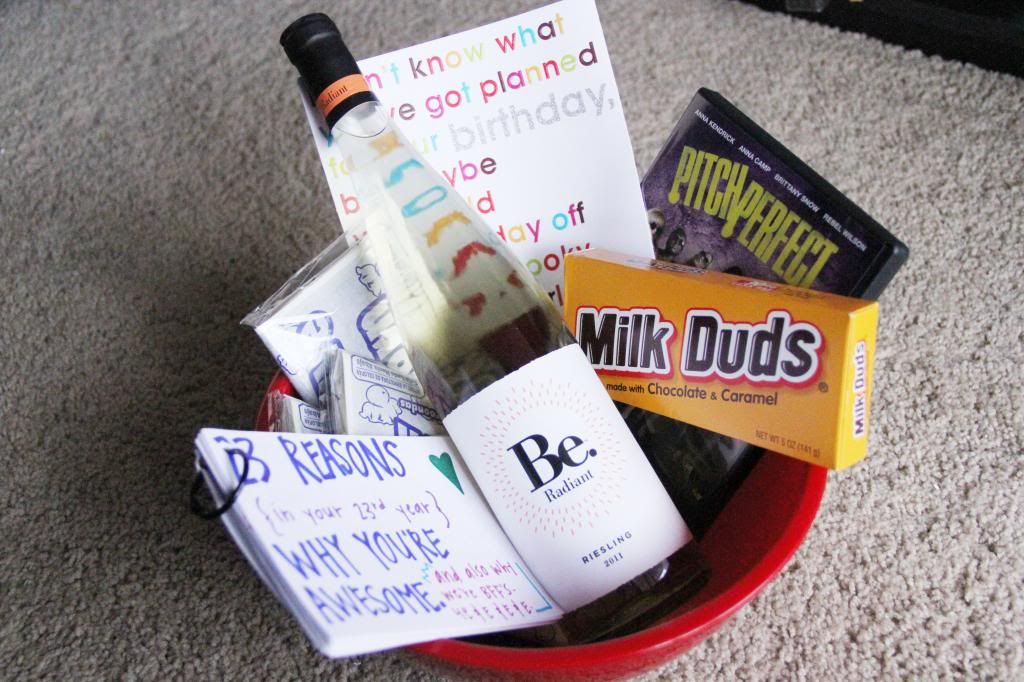 That would be a popcorn bowl, packets of popcorn, wine, Pitch Perfect, milkduds, an awesome card, and the coolest book of reasons why I'm awesome!
*FYI, that box of Milk Duds is already empty. I can't help it. If my favorite candy is sitting there, I'm going to be eating it!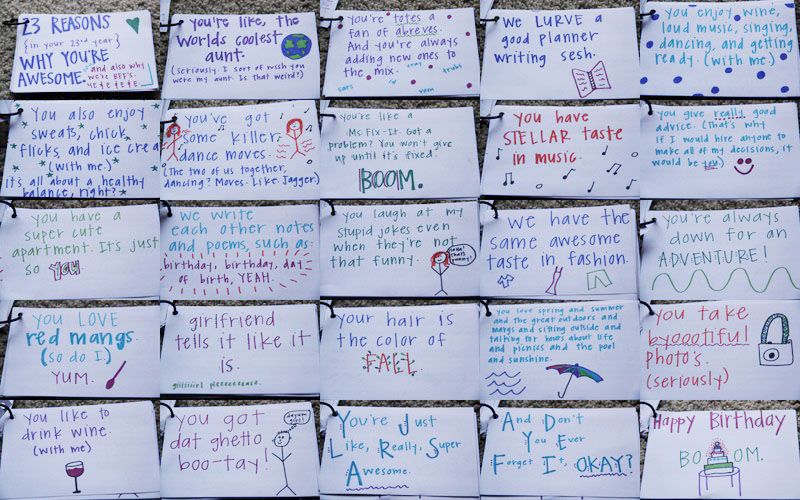 Some of my favorites...
"You're like a Ms. Fix-It. Got a problem? You won't give up until it's fixed."

"You give really good advice (That's why if I had to pick anyone to make all of my decisions, it would be you."

"You're always down for an adventure!"
One of the many reasons why this girl is the best!
Last night was so much fun. Thank you to everyone that wished me a happy birthday in some way, and everyone that came out to celebrate with me. You guys are the greatest.